TaxTron Corporate Tax Return(T2) For Web
---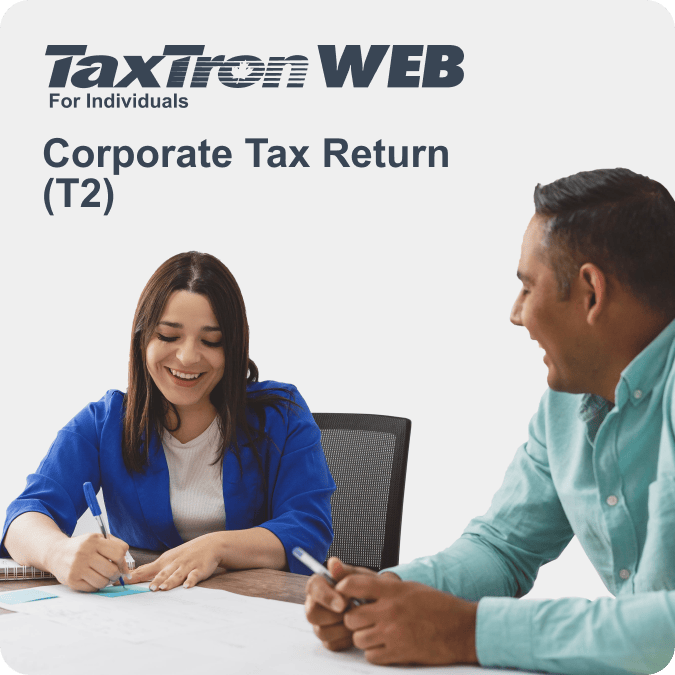 Tired of Paying Accountants to file your corporate Returns. You can do it yourself, Prepare and file your own T2 Corporate returns with ease! Enter your financial statement information using industry standard GIFI forms.
Taxtron T2 supports all types of Corporate Tax returns and is easy to use with our simple step process for Data entry. Taxtron T2 is fully integrated with Softron T2 Corporate Tax Courses and can be used for training new staff.
TaxTron T2 supports the preparation of the Alberta Provincial tax return, however we do not support the preparation of the Quebec CO-17.
TaxTron T2 is designed for taxpayers who want to file their own corporate tax return. To electronically file your own corporate return, you will need a web access code. You can obtain a web access code from CRA and if you don't have one, please call 1-800-959-2803.
TaxTron Corporate Web (Single license) will allow you to file one corporate return per year. If you are filing Multiple years, then you need to pay for each Year.
You can try our web products for free by creating a secure user account on our portal and only pay when you are ready to file your tax returns. This product is designed for Businesses that want to file their own taxes and not designed for Professional Efilers filing taxes on behalf of Clients.
Your data is saved on our secure server and can be easily accessed from anywhere in the world. This gives you the freedom to work from anywhere knowing that your data is secure.
---
---
TaxTron™ Features and Benefits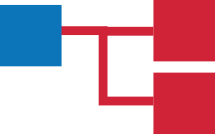 No Multi-Tier Software
TaxTron's software package contains virtually all the forms you will possibly need, in order to file your personal tax return. No additional or hidden fees! Have peace of mind - whether you have investments or just filing a T4 - you will be charged the same low price, every time.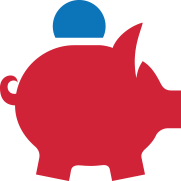 Inexpensive
TaxTron is competitively priced against our competitors and many returns can actually be filed for free. TaxTron is free for individuals filing a T1 or TP1 return with incomes under $31,000 as well as students with 4 months or more on their T2202 forms.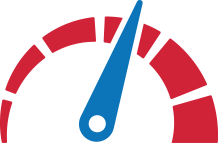 Easy to Use Yet Powerful
TaxTron has built-in guides right in our software - so, a complete novice will be able to fill out their taxes quickly just like a pro! If you're a professional, TaxTron's Form Mode allows you to dive straight into the tax forms directly, helping you prepare tax returns in as little as 10 minutes or less.

Go Modern
TaxTron's software is built with the future in mind. You can NETFILE your personal tax return with Canada Revenue and Revenue Quebec straight from our software. You can also print your tax return for your own records or submit it to the government via mail.

Experienced
TaxTron has been helping Canadians prepare their own tax returns for over 20 years. TaxTron was the first available tax software for Mac computers, and one of the first to support electronic filing of returns - making us your best choice in Canadian tax software!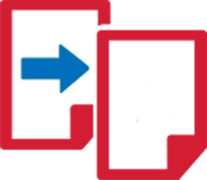 Not Your First Time?
TaxTron can roll-forward your information from previous year tax return to current year provided your last years' tax return was prepared using TaxTron. Information such as personal details, previous year filing numbers, RRSP, tuition and other carry forward amounts will be automatically filled-in eliminating data entry errors while saving you time and effort.